The Tesla CCS Combo Adapter does not come with your vehicle and must be purchased separately.
Tesla CCS Combo Adapter - Tesla Shop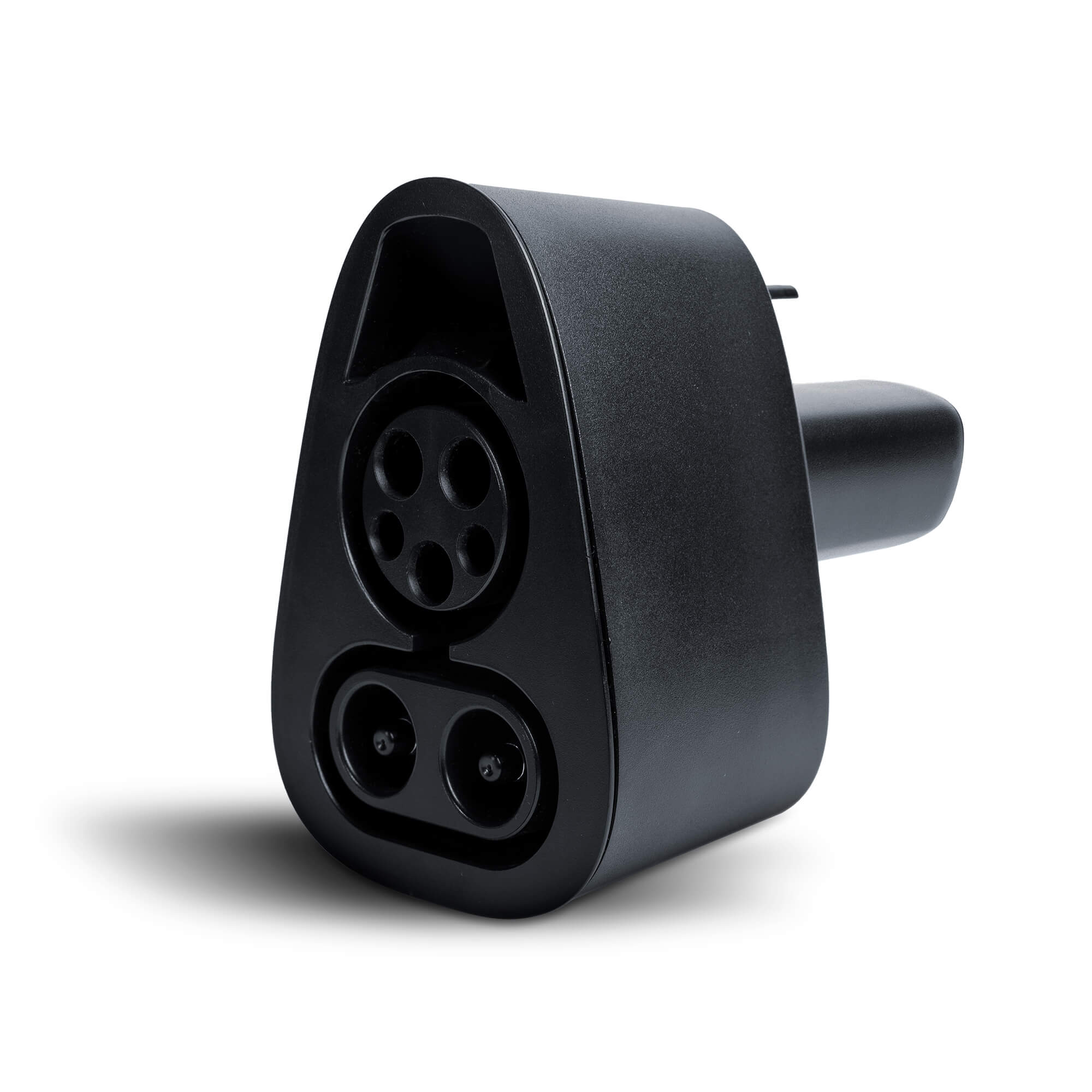 Courtesy of Tesla
Expand your fast charging options with the Tesla CCS Combo 1 Adapter. The adapter offers charging speeds up to 250kW and can be used at third-party charging networks.
The CCS Combo 1 Adapter is compatible with most Tesla vehicles. Some vehicles may require a retrofit to enable use of the CCS Combo 1 Adapter. Sign in to your Tesla account to check compatibility.
Note: For vehicles requiring a retrofit, please check back in early 2023 for availability.
CCS Combo 1 Adapter will begin shipping within two weeks of order placement.
Maximum charge rates may vary from charge rates advertised by third-party stations. Most third-party stations are not capable of charging Tesla vehicles at 250kW. Tesla does not regulate the pricing or charging experience at third-party charging stations. For more details on charging practices, please consult the third-party network providers directly.